Posted on March 17, 2017 in Uncategorized
I've just signed the contract for my next book – an historically based picture book set at the beach, and featuring more Australian icons. Signing a contract is always exciting. It's wonderful having a new book accepted for publicaton. But it's also daunting – all that research, writing and editing still to come!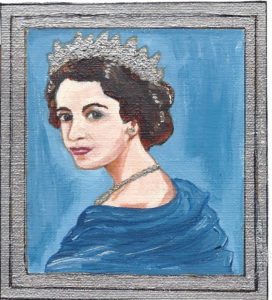 It made me think about the first writing contract I ever signed, way back in the 1970s. My lecturer in history at Sydney Teachers College had sent one of my assignments off to the NSW Department of Education. Her comments on my teaching kit on Aboriginal Culture began with the words: 'I am overwhelmed in the face of such maginificence.' I'd obviously put a lot of effort into it! Mind you, her comments ended with the words: 'Watch the fire-making experiment in the classroom'! Don't you love the naivity of brand-new teachers! Much to my amazement, the Department of Education purchased the teaching kit from me, and I duly signed a contract between me and 'The Queen'!
My next contract was with Random House in 1993, for the text of the picture book The Flaming Witch. I was so excited! This book had taken a long time to evolve. It began as my honours thesis at Sydney University in 1972, in which I translated the story of the witch Rangda from Old Javanese and analysed the artistic representatons of this fascinating folk tale. I then reworked it in 19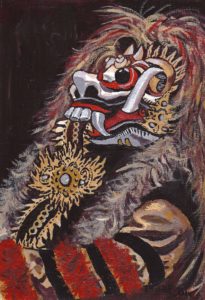 81, while studying Children's Literature for my Graduate Diploma in Librarianship. I wrote a picture book text and produced illustrations based on Indonesian shadow puppets. And then, in the 1980s, I reworked it again in a more child-friendly version, when my children were studying Indonesian at Forrest Primary School. This was the version that I submitted to Mark Macleod at Random House. So that picture book was a good 20 years in the making! Even more waiting was involved, as it was 1997 before The Flaming Witch was actually published, with stunning watercolour illustrations by Indonesian artist Dadang Christanto.
Since retiring from full-time work at Parliament House in 2006, I've signed many contracts for books and editing work, and even for film rights. I've learnt the hard way the importance of reading every word of your contract, and making sure that you understand the implications of every clause. Always ask if something isn't clear. And make sure you are covered for every possible version of your work. You just never know what the future might bring!
Posted on March 14, 2017 in Uncategorized
I'm pleased to announce that the Heritage Heroes series is now official, with revised editions of both Lost! A True Tale from the Bush and Amazing Grace: An Adventure at Sea, bearing the 'Heritage Heroes' logo, coming out in May 2017. Here's a sneak preview of their brand-new covers!